Be a part of the largest clean fleet event!
See the world's most advanced trucks and buses from Daimler.

Registration code: VELOCITY50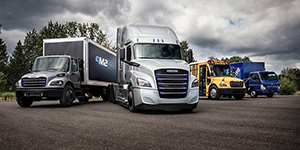 Why Attend?
250+ sponsors & exhibitors (View Map)
4,000+ transportation stakeholders
75+ advanced vehicles
30+ product debuts & major on-site announcements
Who Qualifies?
Must oversee a fleet of 5+ vehicles

Must be directly responsible for operations, maintenance, and/or procurement of your company's fleet
See a quick preview of what ACT Expo has to offer!